This week, we had the honour of being specially invited to play at the opening of the Behind the Boosh photogrpahy exhibition in the Camden Proud Gallery.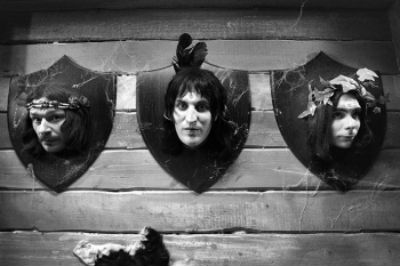 The exhibition features the best behind-the-scenes photos taken by Dave Brown (Bollo) during his decade of working on the Mighty Boosh. It's so interesting that, despite having a look around after the gig, I went back again the very next afternoon.
As huge Mighty Boosh fans, it was very flattering to be asked by the gallery to play at the opening and especially exciting to play for fellow Boosh fans and even Noel Fielding himself.
We also had the pleasure of being photographed by the only person who has ever successfully captured us in our element, Al of PUMP Photography. You can see most his photos from the night right here, but here are some of our favourites: