As of this weekend, it has been six months since I met Vikki on Khaosan Road, Bangkok. To celebrate, we decided to spend the weekend in the Lake District. In a Romany Gypsy Caravan. Because…well it should be obvious, really.
Frankly, the fact that most people don't spend most their time in gypsy caravans baffles me.
We left on Thursday night and arrived to plumes of smoke and a caravan I described as being "like a little oven", before realising it was thirty times the size of an oven… That said, there wasn't exactly room for any cat swinging; the entire thing had enough space for a bed, a wood store, a stove, some drawers and a couple of wooden seats.
IT WAS AWESOME!
We spent most the weekend hanging out in the caravan, building fires and travelling about the lakes. An aborted outing to Puzzling World turned into soup, hot chocolate and pouring over adventuring books for further inspiration.
On our way up to Windermere we stopped by Fell Foot Park, which turned out to be the single worst National Trust park I've ever experienced. For our extortionate parking fee, we had all the advantages of…some grass. We managed to walk down to the lake: something we could do for free anywhere around Winderemere. Even the cafe was closed!
We did get to see some pretty cool old boathouses, though: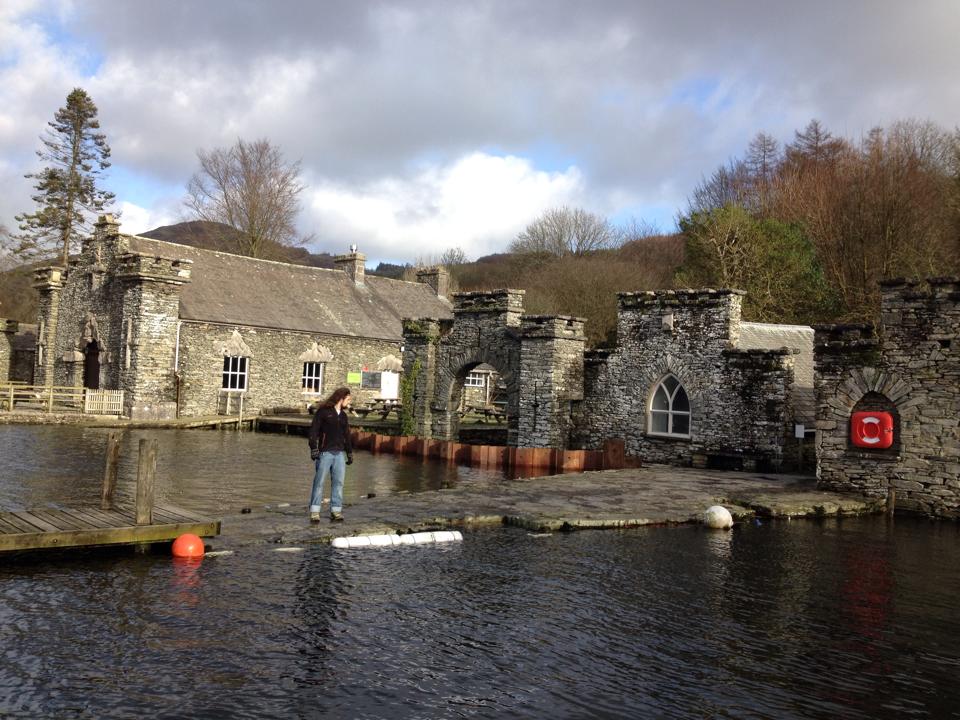 On our way back from Windermere, we experienced a snowfall so sudden and deep that we had to take a 4-hour detour to get back to our caravan. When we arrived, there was no sign of any snow. Not a flake. Remarkable.
That night, we had the most delicious dinner either of us have ever eaten (that's really saying something) at the Hare and Hounds in Bowland Bridge. I honestly cannot recommend that pub highly enough; the beer was great, the people were a delight and the food was just epic.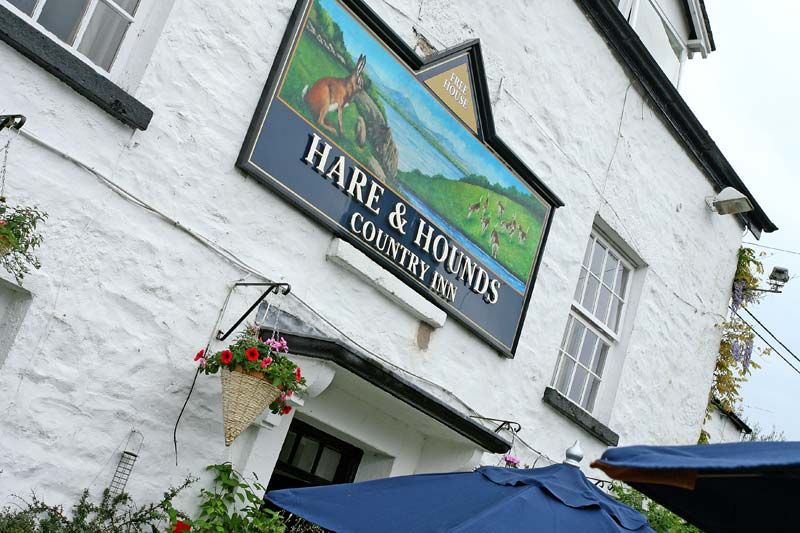 On our final day, we had a good long look around a barn full of things we wanted to buy for our house. I mean Guildhall. Not that we have a house. I mean Guildhall again. But when we do, oh man – it's gonna be rustic as all hell.
Hooray for us!