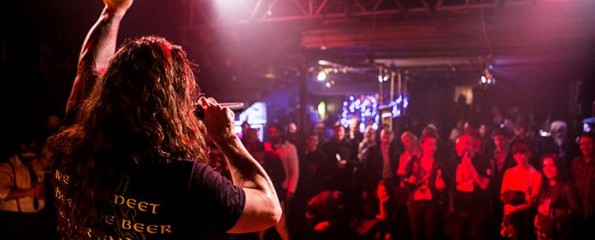 Tonight, we had the huge pleasure of being the closing act of the PUMP 999 Photography Exhibit, to celebrate 999 days of PUMP!
Al Veryard, the ludicrously talented power behind PUMP Photography, has taken some – if not all – of the best photos of Gay Bum over the last five years.
He is also the man who introduced me to the London School of Lucha Libre, and is therefore responsible for my professional wrestling habit – and most the best photos of me wrestling, too.
We've had some fun gigs recently, but this tops them all. Thanks, Al!