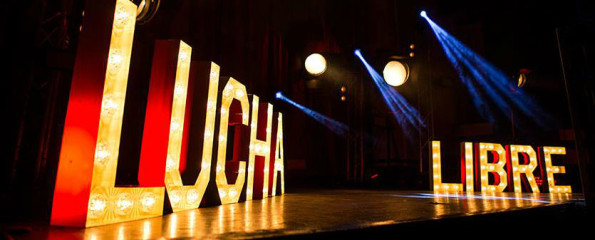 Holy shit.
I have just finished three nights wrestling at York Hall, alongside some the greatest names in Lucha Libre. That included Dr. Wagner Jr., El Hijo Del Santa, Cassandro El Exotico, Magnifico, Angel Blanco Jr., Mascarita Sagrada, Ray Man, Zumbi and Heddi Karaoui.

It was…indescribable. Just across the road from where we do our dark underground cabaret every month, we found ourselves under the lights and balconies of London's most famous boxing venues, alongside the people who made the sport what it is today.
It was primarily a Mexican audience, as well – which was a whole new experience.
You know what? I'll let the pictures (by PUMP Photography) do the talking for me:
I'll be honest: the experience backstage has restored my faith in the industry, and reminded me what it can be like – all coming together to put on the best damn show we possibly can. Don't get me wrong, my home show – Lucha Britannia – is unique, and I love everything about it. Outside of those walls, however, I can't say the same thing.
At some of the shows I have done around the country, I have had the opposite experience. The way some of the 'professional' wrestlers treat the younger and newer guys is disgusting. These people – who are nothing, really – act with disdain, arrogance and sheer apathy towards the people who are trying to learn from them.
At events that should be a celebration of what we do (and, let's be honest, should be FUN!) they make the atmosphere tense, judgemental and negative. Christ, we're all in the same shitty bingo hall, fighting for peanuts in front of a handful of people. There is neither a need nor an excuse to be a dick – but dicks they are. Tiny little dicks.
Then came this weekend and, side by side with legendary performers, we received the warmest welcome. Here, where we fully expected to be looked-down-upon by the biggest names in our style of wrestling, we were treated as peers.
This is how it could be – how it should be. And I am humbled to be part of it.