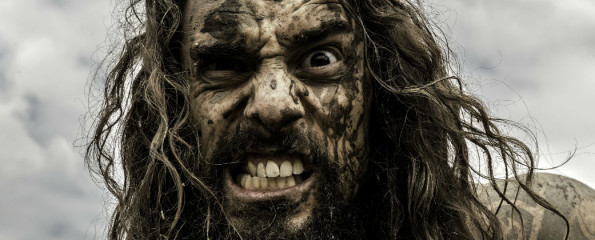 This weekend, the Guild gathered in Perton near Wolverhampton for the madness of Tough Guy Nettle Warrior 2014.
We arrived on Saturday and spent the day marshaling: taking charge of an obstacle and ensuring that everybody made it over safely and knew where they were going afterwards. I found myself at the Death Plunge: a walk-the-plank obstacle that Tough Mudder infamously copied and didn't monitor properly, resulting in the absolutely tragic death of Avishek Sengupta in April 2013.
Despite being one of the easiest obstacles in the entire race, the Death Plunge is actually a fantastic summary of Tough Guy on the whole. This is for one simple reason: the more you think about it, the harder it becomes.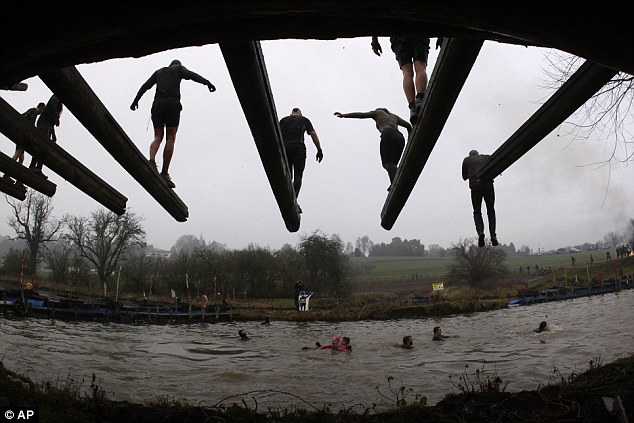 There is nothing difficult about this obstacle: you walk along a plank a few feet above some water, then you step or jump off the end. In the winter, it feels as though your entire body has been punched by an Ice Giant. In the summer, it is a welcome and refreshing dip.
For some people, however, this is a real struggle to overcome. A struggle that only gets harder the longer they stand on the end of the plank and try to convince themselves to jump in. The reason is simple: all they achieve by taking time to think about the obstacle is realising why it scared them in the first place.
We've all be there: "This is safe, this is fine, I shouldn't be scared…but I still am."
In these situations, rationality isn't your friend. Thinking becomes the worst thing you can do because it simply justifies the emotions that are almost inevitably going to guide your actions.
The best frame of mind to adopt is actually the opposite of thinking: it is letting your emotions pass you by, acknowledging that they are there, but not focusing on them or letting them get in the way. It is a form of meditation that has always interested me greatly.
Anyway, back to business:
That evening, we feasted. As Guildsmen, we saw fit to meat-load before a mighty feat.
When the meat was gorged, the rum swigged and the songs sung, we retired to the floor of Mr. Mouses's great hall where we lay in wait for the morn.
We did not sleep. There were too many dogs doing too much barking for us to sleep.
Come daybreak, we rose from our beds…ready for Nettle Warrior.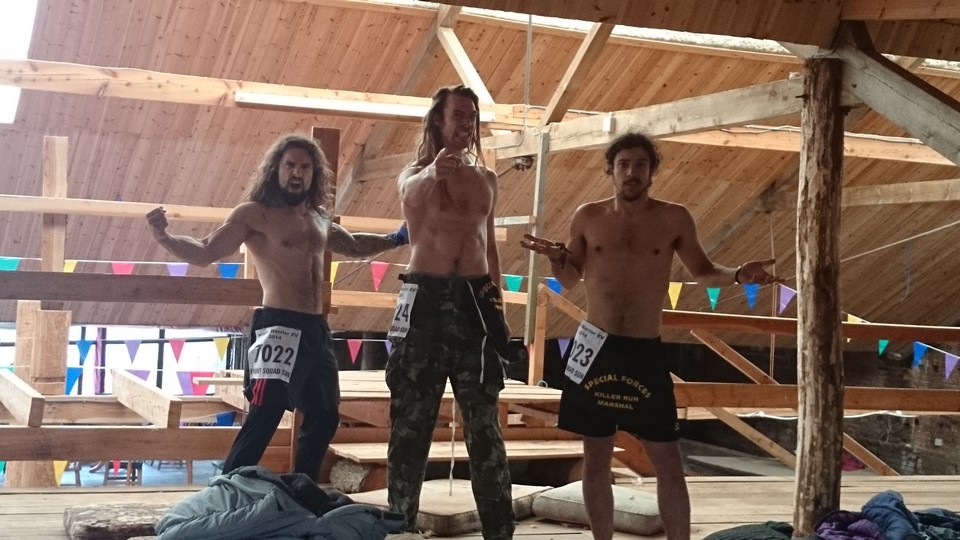 Like the day before, we were marshaling. This time, however, we had the honour of donning our Killer Race Marshal…bibs…and storming the fields as running marshals.
Having done the race of few times before, there was no pressure to complete it again in any particularly impressive time. Instead, the focus of the day was on helping other people do their absolute best – and make the most of every challenge laid before them.
As much as I love the feeling of finishing a race and knowing I gave it my absolute all, I also love the feeling of knowing I have helped other people push themselves even harder than usual.
After all, is not that the role of a Guildsman? When we are not pushing ourselves as hard as possible, we are helping other people push themselves as hard as possible.
We are Catalysts of Glory.
And we will be back.