Here's a turn-up for the books!
Lucha Britannia was asked to perform at Wahaca's Day of the Dead Festival: 12 hours of bone shaking music, food art and culture, celebrating contemporary Mexico, the living and the dead.
After putting on a lucha libre workshop during the afternoon, we tore it up three times over the course of the evening: every hour for three hours. That's really saying something, when you consider that each performance was about half an hour long. That gave us 30 minutes to get back to the changing room, work out what we were doing next time, and get back out there…
But we did it. We left bits of us all over London's Tobacco Docks. It was an incomparably intense three hours of performance – but one that I will ever forget. Especially because, in my final match of the evening, I had the honour and pleasure of working with Juventud Guerilla – a man I have watched on TV for over a decade.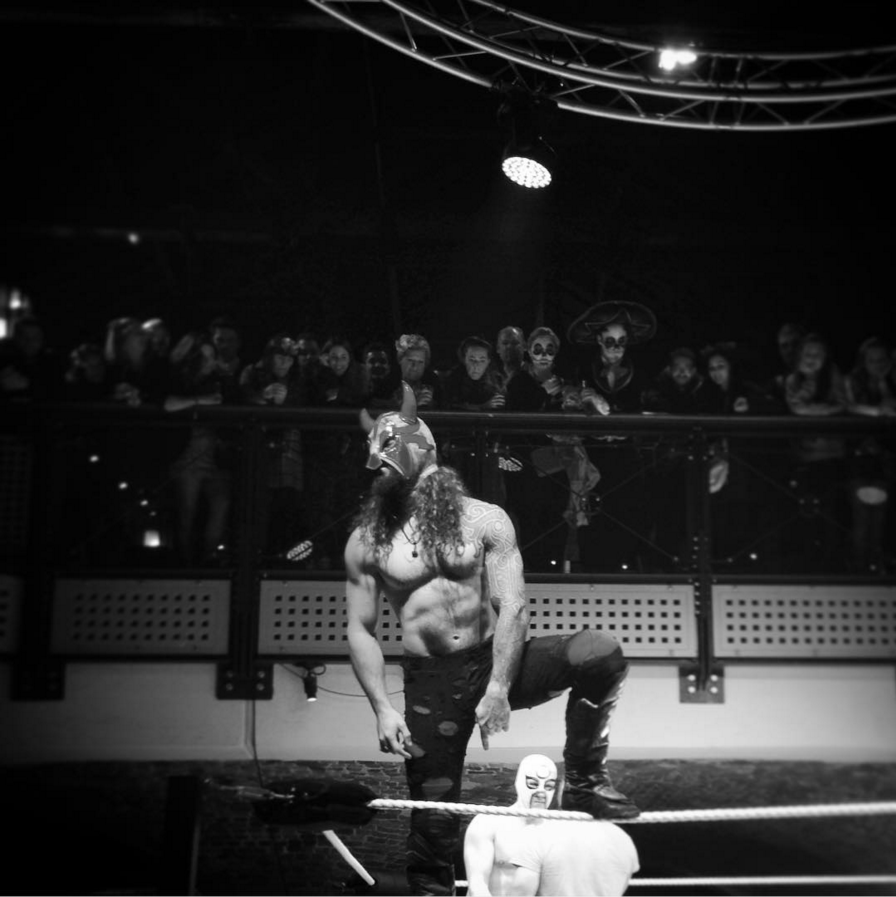 We feature a tiny little bit in their official highlights video, and a bit more in this ringside footage. Sadly, there isn't much wrestling in it – but it gives you a good feel for the atmosphere.
Wahahca Day of the Dead Festival 2015: Highlights
Lucha Britannia at Wahahca Day of the Dead Festival 2015: