Last night was Gay Bum's first time playing in Reading, and we did so at the Face Bar.
'tis an excellent venue! Great people, wonderful sound, and cheap Polish beer for sale at the off license around the corner.
The only problem with cheap Polish beer is that if you drink all of it (followed by celebratory rum), you tend to miss your front door, collapse and headbutt a brick wall.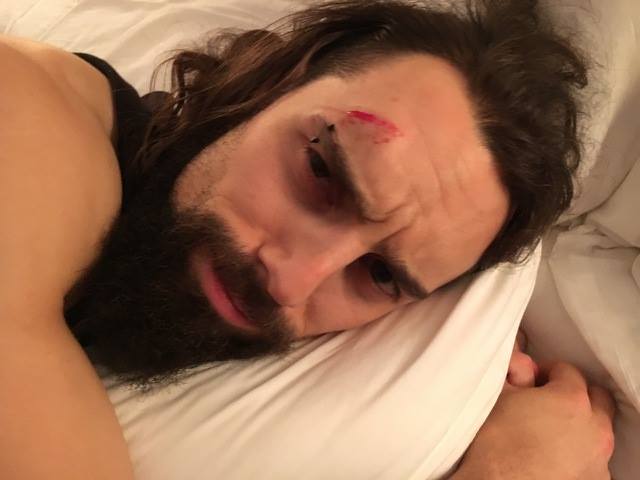 All in a day's gigging.
Thanks to the people who showed up to see us. We will be back soon!