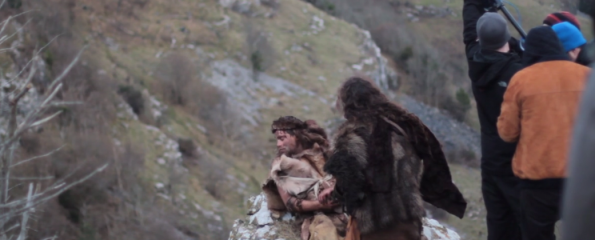 To celebrate nearly HALF A MILLION VIEWS in just eight weeks, here is a special little behind the scenes insight from the filming of the music video for Distant Past, by Everything Everything.
"Working with Ed on Distant Past was a delight. He brought the fire til I was soaking in my seat. Primal, visceral, real. A warrior." – Jonathon Higgs, singer with Everything Everything.
BEHIND THE SCENES from Rhi Ellis on Vimeo.
As I've said before, this shoot was a stupid amount of fun. We got to beat each other up, smash each other with lumps of wood and do battle on top of Cheddar Gorge – and nobody died!
The film crew and whole team from Squire were great, and having John directing the video was an amazing (and slightly surreal) touch.
If you haven't seen it yet, the music video is pretty damn cool: