Two years ago, I announced on this blog that I was "working on something".
Well, it's finally finished – and you can pre-order it right here, right now!
It's a 300+ page, fully illustrated adventure diary, written by me and set in the world of Darrell Thorpe's illustrations.
And it looks a little something like this…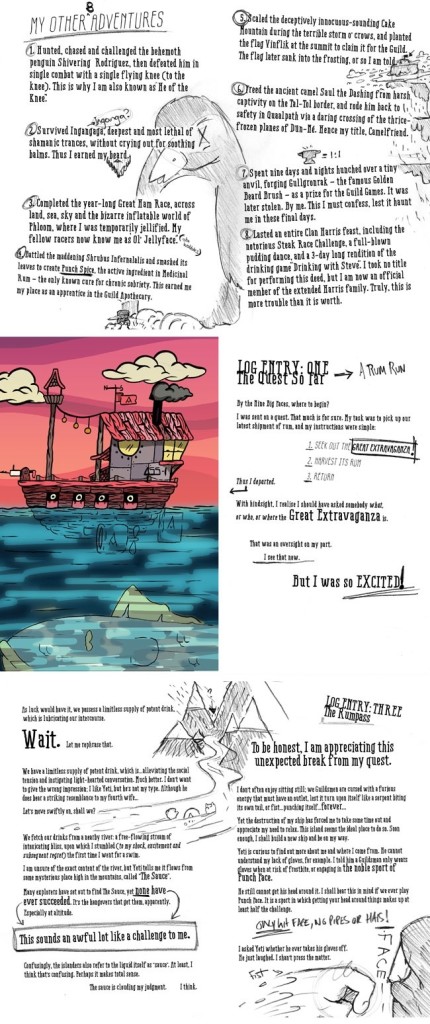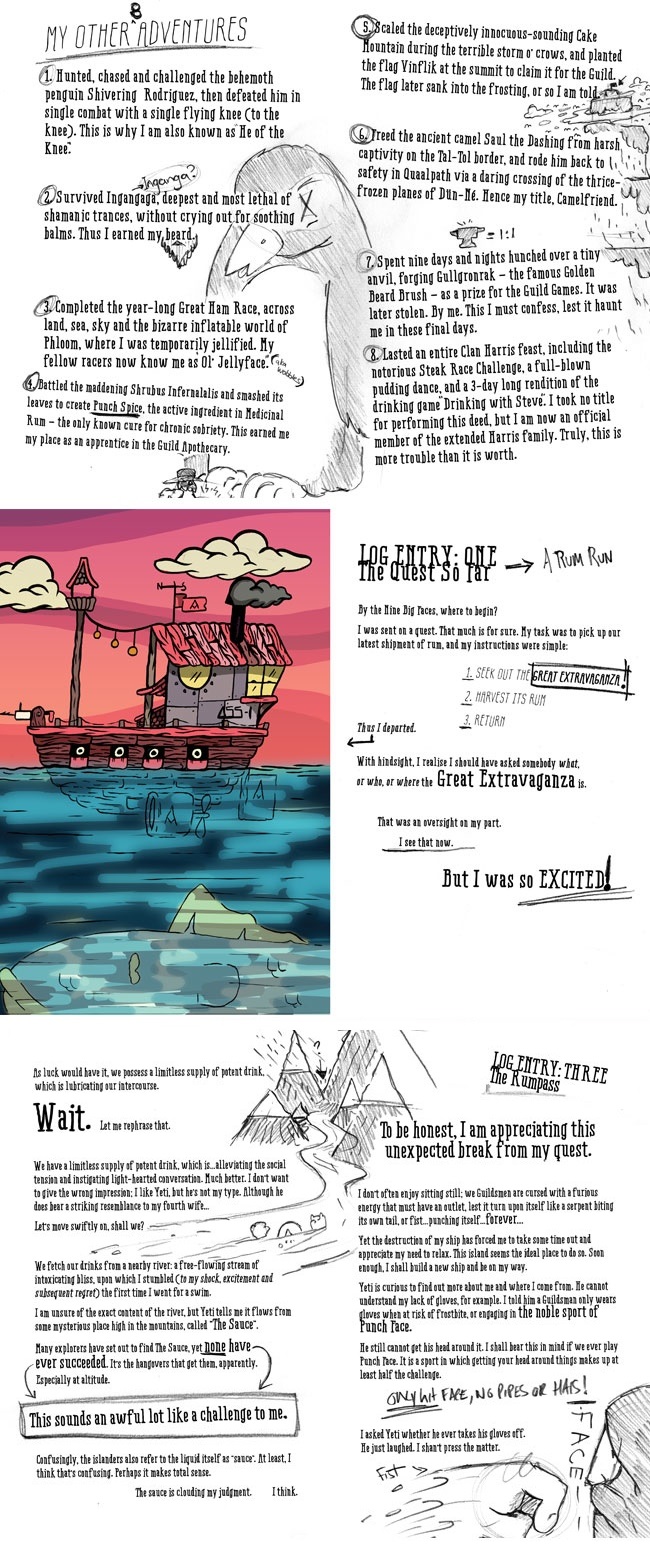 We're printing the book ourselves. To do so, we're asking for backing on Kickstarter. If we raise £2000, we'll print the book and everybody who contributes over £20 will get a free copy!
We think that's a pretty good deal, actually…
But, then again, we would.
<h3>£2000?</h3>
I'm going to be honest, here: £2000 isn't enough. That will give us enough books to cover our Kickstarer backers, and take to conventions. Once those are sold, we'll be back to square one: bookless, penniless and without a clear way forwards. In fact, if most those books sell through Amazon, we'll make a loss overall. A loss. For selling out of our books…
To print enough books to make a difference, we need to raise £5000. That's exceptionally ambitious. The only way we can hope to achieve that is for people to share our Kickstarter with anybody and everybody would might be interested.
Luckily, we think it's worth it. For a pledge of just £20, you get the full 300+ page hardback book, complete with 100 pages of full colour illustrations. We'll even sign it, if that's the sort of thing you're into.