Vikki and I spent this weekend in Belfast. Neither of us had been there before and, seeing as she had to be there on Monday morning for work anyway, it made sense to take the opportunity to check it out.
Our flight, however, was at 07:00 from Manchester. We live in Sheffield. Needless to say, when the alarm went off at 03:30 on Saturday morning, going to Belfast was the absolute last thing either of us wanted to do.
Nevertheless, we drove through the night and, a bus – plane – taxi later, we arrived at a coffee shop outside our apartment at 08:30, where we used coffee and breakfast scones to force the fatigue to the back of our minds. An hour later, we were back in bed. Drats.
Come midday, however, we had made it back into the city.
Saturday Day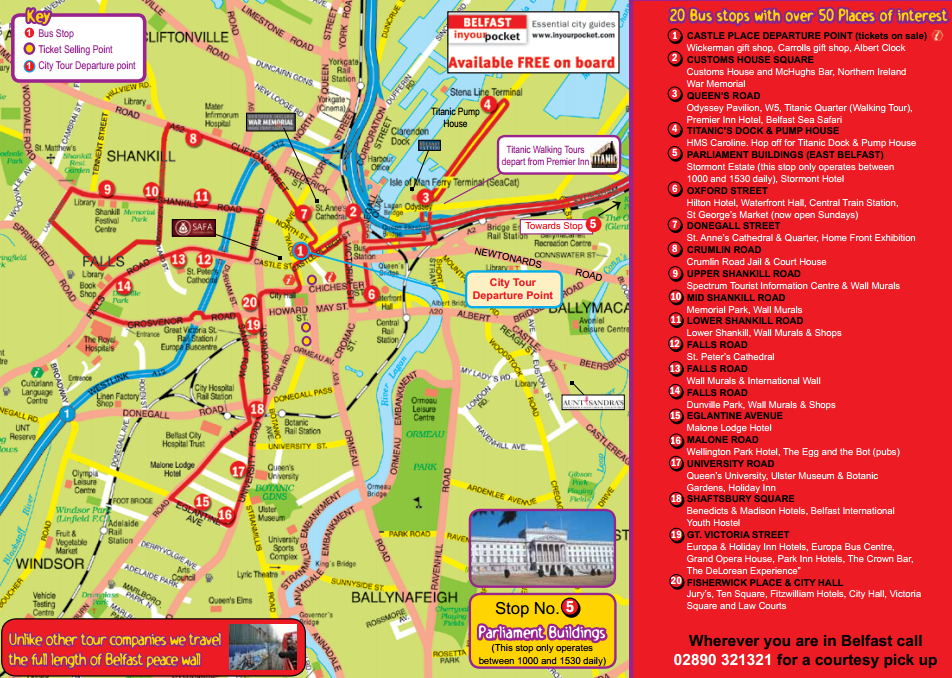 I'm not normally one for bus tours. I prefer to stamp around a new city in my own time and find the things that I find interesting, rather than the things that a tour company thinks I will (or should) find interesting. However, equipped with very little knowledge of Belfast, a recommendation from our Airbnb hosts and not a huge amount of weatherproof gear, the bus tour seemed like a good idea at the time.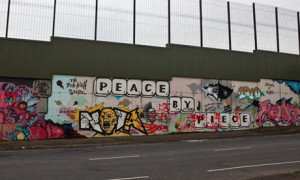 An hour or so later, it still seemed like a good idea! I won't attempt to paraphrase our guide, but it goes without saying that Belfast's history makes for a hell of a tour. Sure there are still some 'peace walls' up in some areas, but the overall atmosphere isn't at all hostile these days. Or rather, it's not more hostile than anywhere else I've been recently.
Like the guide said: "The people of Shankill Road and Falls Road are some of the nicest you'll ever meet! They just really, really, really hate each other."
On a much more mundane note, none of the clocks in Belfast tell the right time. Not one of them: not even the four clock faces on the Albert Memorial Clock (or 'leaning tower of Belfast'), all of which tell different (incorrect) times. Such was our experience, anyway.
Saturday Night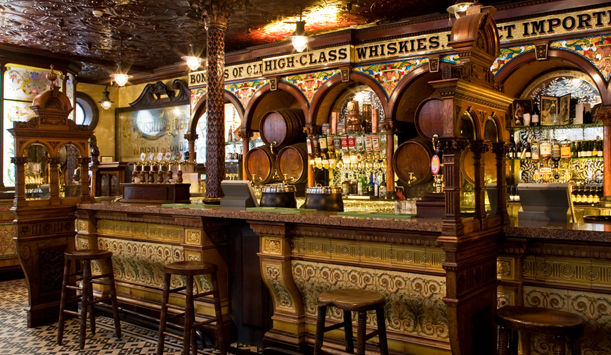 Come the evening, we took the recommendation of our taxi driver and went to the Crown Bar, which used to be a Victorian gin palace back in the 19th century. It was around that point that somebody mistook me for Jesus, which is about the last thing you want to happen to you in a Belfast pub.
Luckily, the man turned out to be pleasant enough (if totally hammered): he was called John, was 53-years old and out drinking with his friend, a 71-year old lady called Irene. Between them, these two people took us hostage for the next few hours using a combination of Irish charm and the same five stories over and over again. This concluded with the suggestion that we go next door for some live music. Naturally, we agreed. What else do you do in a such a situation?
As delightful as this was, this was not the type of live music we were expecting. What we wanted was grime, guitars and drog; what we got was (essentially) a Butlins disco. By the time it turned into a karaoke, we managed to make our excuses and leave, luckily before John was drunk enough to explicitly ask whether or not I was Catholic.
I guess the hammer around my neck could look a bit like a cross if you were drunk…and standing on your head.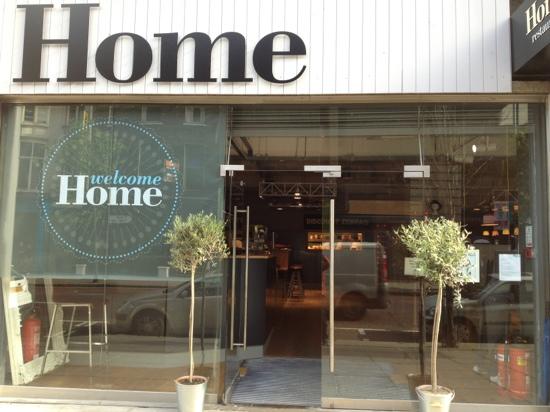 A hurried escape led us, eventually to a restaurant called Home. When we arrived they were fully booked, like every other restaurant we tried, yet before we could leave the waitress had a word with the manager and they made us up a table by the door!
What followed was a delicious meal (my sixth or seventh of the day) and a slow meander back home for some much-needed rest. 20 hours after our alarm went off, we finally passed out.
Sunday Day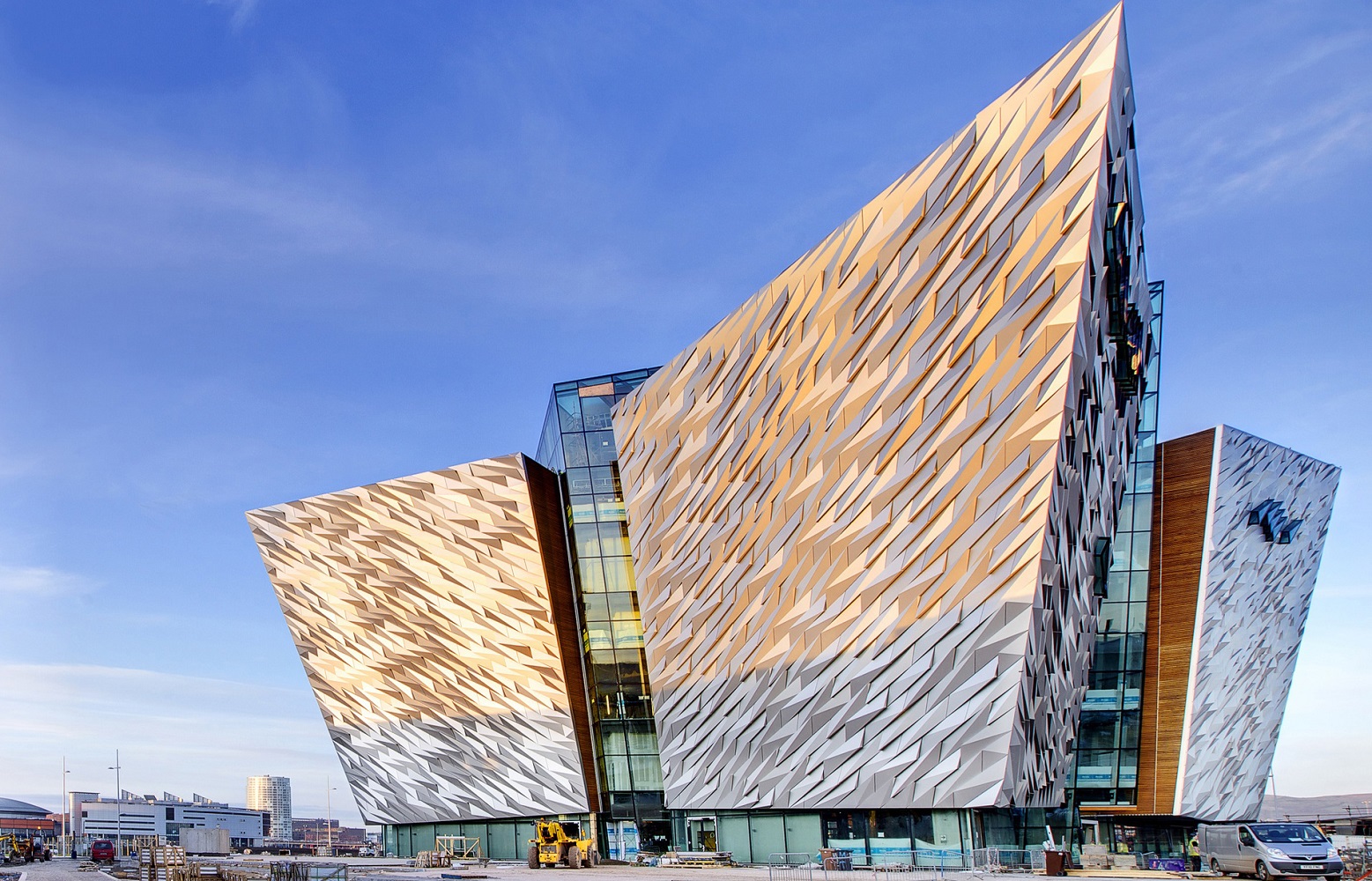 The following day we got up late, had a lazy breakfast and spent most the day in the Titanic Exhibition. Unlike a museum, this is a combination of displays, exhibits, virtual tours and interactive gismos, all of which provide an insight into the incredible processes of planning, building and recovering the Titanic.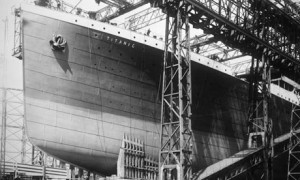 Of course, there is a chilling section regarding the collision with the iceberg and the sinking of the ship, but this only makes up part of the tour – it isn't the main focus.
After a drastically overpriced lunch in the Titanic Exhibit, it was off to St. George's market for pancakes and a quick snoop around. Then we strolled a mile or so to the Victoria Hospital, to establish where Vikki had to be the following morning.
Sunday Evening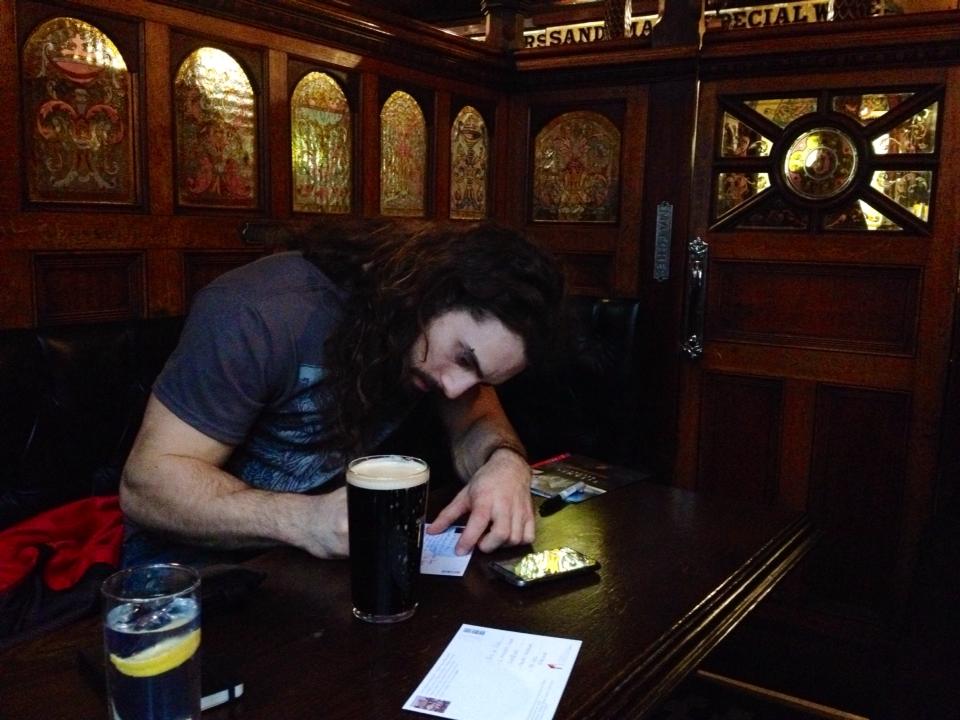 The evening found us back in the Crown Bar, where we wrote some postcards. I wrote one to my nan and Vikki wrote one to herself and me. We started doing this in Iceland, to help us build up a scrapbook of places we visit.
We then jumped in a cab to the Odyssey: an 80 million pound project that, Belfast claims, is the most commercially successful millennium project in Europe. Personally, I find that hard to believe; a vibrant cluster of restaurants, bars, night clubs, cinemas, bowling alleys and interactive science projects it may be, but on a Sunday night in February the entire thing was deserted.
We considered drinking through the disappointment, but went to watch Monuments Men instead in a 'VIP screen'. (VIP means you just huge leather seats and unlimited hot drinks. Oh and refills on popcorn and coke, if you are insane enough to pay £1000 for them in the first place.
Monday
Whilst Vikki spent Monday morning at work, I spent it in Cafe Nero. Of all places. Don't get me wrong, there are many much nicer cafes in Belfast. However, guaranteeing any of them has Wifi is impossible – so I eventually gave up and went with what I knew.
Hours of futile writing later, we had some lunch, made our way back to the airport and manged to get home before midnight.
I was not in powerful deadlifting form this morning.
A fine weekend indeed, so it was!