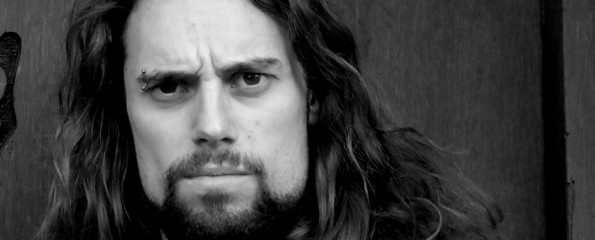 At long last, I have crafted the perfect job application. I have sent it to half a dozen companies today, expect at least fifty interviews by the end of the week and would be surprised if I am not offered the newly created position of World Presidency by 2015.
Do feel free to borrow and adapt it for your own employment needs:
Versatile, experienced and award-winning copywriter with lifelong passion for word-smithery seeks to limit aspirations and stifle creativity by joining bland team of timid and talentless marketing executives within emotionless corporate vacuity.

After a lifetime's unfathomable interest in [insert your banal industry keywords here], this candidate's portfolio is brimming with projects that bring trite corporate messaging to life in a suitably dour and humourless manner, whilst inexplicably winning awards for innovation.
A unique individual who thinks differently from everybody else whilst still looking, behaving and living identically, this person is already enormously successful yet nevertheless overwhelmingly excited by the prospect of writing your mundane business-specific drivel on a daily basis, preferably to ever-changing deadlines.
Having already realised every childhood dream, visited every country and experienced everything worthwhile in the world, this applicant is now seeking a lugubrious environment in which to overwork slavishly for the rest of his sentient existence. He is doing this in order to rent a house, pay off his education and fund the inflated pensions of the freely-educated generation from whom he will rent aforementioned house at hugely inflated cost, thereby providing them with a lifestyle he will never attain.
It goes without saying that this outgoing and bubbly character would fit in seamlessly with your friendly and energetic team of young professionals, whose insatiable lust for life-shortening amounts of inconsequential labour can't hide the fact that they are all just a little bit cr-azy (of the kind that pertains to coconuts or the macarena, rather than Charles Manson).
Examples of acceptable level of craziness include: dress down Fridays, occasional pints of weak lager after working overtime, playing the Kings of Leon quietly during lunch and the existence of table football. Unacceptably high levels of craziness include: facial hair, un-tucked shirts, hangovers and irresponsibly colourful socks. There is cr-azy and then there is unprofessional; this candidate knows the difference.
Despite displaying ambition by applying for this role, this energetic employee will nevertheless be entirely content working in this same elementary and unchallenging role for the next five to ten years. He will do this in return for an entry-level salary and a day or two of holiday for every month of his life that he sacrifices to imperceptibly increasing your profit margins. In short, his entire life has been one long build-up to making a infinitesimal difference to yours. You are the Big Man and your daddy would have been very proud of you.
Due to the fact that you are too important to read this entire application, here is a short list of key skills this candidate possesses:
Key Traits
Target driven and reward-orientated, like a fucking dog.
Capable of holding a straight face whilst saying the following: "I'm just reaching out to yourself to touch base on reaching agreeance with the major players in the tiger team R.E. airing out expanding our bandwidth to empower colleagues to leverage their learnings and give 110% in the actioning of bleeding edge best practise."
Appreciates that appearing 'well presented and professional' has more to do with having short hair and a shaven face than with being a perspiring elephant seal vacuum-packed into a polyester suit.
Works well under pressure, especially when caused by the ineptitude of those around him.
Doesn't expect to be paid for the hours he actually works, so is happy to put in extra time for free.
Understands that it is impossible to perform his job whilst wearing comfortable clothes.
Happy to maintain the illusion that paying for awards still counts as winning them.
Flourishes in a monotonous yet highly stressful environment, whilst surrounded by medical idiots attempting to talk other medical idiots into buying something nobody needs.
Absolutely will not punch in the face anybody who refers to him as 'headcount' or 'resource'.
Respects the authority of those who grant it to themselves.
Has a genuine passion for writing that will be in no way destroyed by your vapid interpretation of creativity.
Exists as a human being and is therefore 100% capable of doing this job or, indeed, virtually any other.