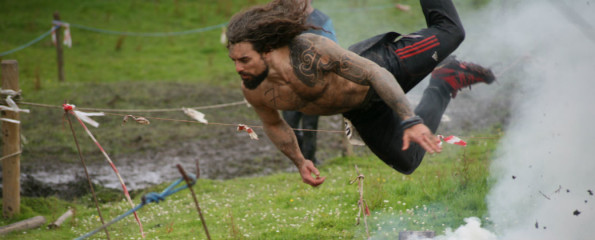 Photos from Tough Guy Nettle Warrior 2014 have been popping all over the place over the last fortnight.
They first starting appearing on Yahoo News, in which I appeared as part of their Pictures of the Week – alongside a view of the Earth from space: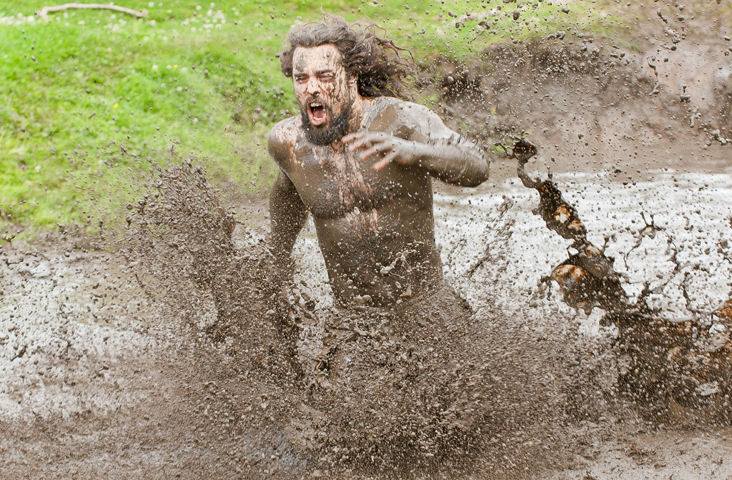 After that, various other pictures of my muddied visage started popping up hither and thither. Of particular interest and awesomeness were these three by Ian Melvin, in which I appear to be…well, myself:
Hagley Camera Club also captured some fine moments, including some interesting versions of my flame jump, one of which looks a lot like it was taken microseconds before my demise. They were also lovely enough to send me the full-sized versions of the photos, so I can zoom into the granular details of the mud, should I so wish (which I do).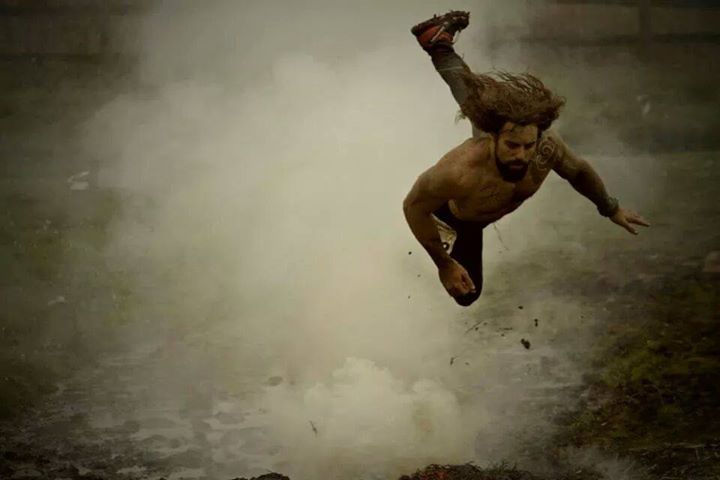 Eventually, however, the photos we were all waiting for finally appeared. The CD of official photos that we bought from Phil O'Connor arrived in the post, and the Guild was captured in all our…let's call it glory:
They are photos hard-earned, of men ill-prepared yet ever-willing. Thus, the Guild.