Or: HOW TO PREPARE FOR TOUGH GUY
by the Guild of Adventurers
The start of February marked four years since I first strode boldly (hobbled like a three-legged, drunken crab) onto the Killing Fields of South Perton Farm, to take part in the original and hardest obstacle race on the planet: Tough Guy.
Ten days later, there were still holes in my hands and burns on my lower back.
To be fair, I accidentally punched a barbed wire fence and fell into a fire pit whilst attempting to dive roll over the flames… So I only have myself to blame.
As per usual.
In my defence, I was only doing my duty as I saw fit, as a member of the GHOST SQUAD: ludicrous beings who dash alongside and amongst the racers, bellowing encouragement.
We appear out of nowhere, cheer tired people one, haul floundering people out of the freezing mud, and carry the wounded to medical aid – then we disappear again because…GHOST SQUAD! We also save people from the derision, apathy and uselessness of St. John's ambulance.
That pretty much covers my role at Tough Guy.
Anyway, in the wake of the entire world suddenly taking obstacle racing VERY FUCKING SERIOUSLY INDEED, I thought I would share my own preparation and experience of Tough Guy 2015, as both a Guildsman and member of the Ghost Squad.
A Guildsman wanders the Earth, being mighty. He does not train for feats, he merely performs them as fleeting extensions of his power. Like flexing. He embodies the Art of Unpreparedness, for it is hewn deep into his lore.
Nevertheless, when dealing with an event as monumental and prodigious as Tough Guy, there are certain pre-event traditions that must be honoured. This goes double now there is a new and official Tough Guy trophy!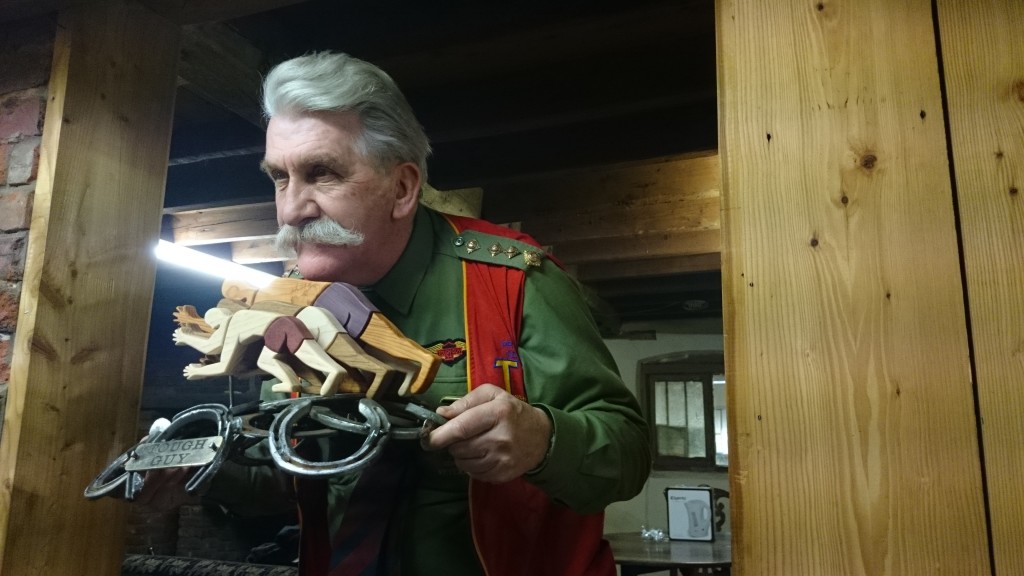 1. Drink Lots
Hydration is essential to performance. Apparently. Somebody once told me why this is, but it was so profoundly dull that I immediately replaced the information with 10 words that rhyme with POWER:
Tower, cower, glower, bower, flower, hour, devour, scour, shower and…our. Phew.
I'm kidding: it's to do with blood volume, temperate regulation and other tedious nonsense that no Guildsman lowers himself to considering. The upshot is that even a small degree of dehydration screws up your performance pretty badly.
If there's one thing a Guildsman will not risk screwing up, it's his performance. So we drank.
To start with, we drank some German beer. For strength. Then we led a bagpipes band on a brief (and intensely cold) lap of the farm to collect some students from Durham University. Then we quaffed a bottle of rum, with some juice and limes.
Then I believe we drank some more German beer, for extra strength. Thus, the Guild.
2. Eat Lots
Once back in the ferocious warmth of the feasting hall, we proceeded with the ancient Guild tradition of pre-race meat-loading. We usually require an entire roast chicken each, at the very least.
Having discovered to our dismay that the local feastery (Sainsbury's) was all out of chickens, we were enormously relieved when the Scottish clan produced haggis, neeps and tatties!
We were even treated to a rendition of Burns' Address To A Haggis , after which Mr. Mouse hurled bits of haggis around the room. I have no idea whether or not this is customary, but it was certainly a spectacle.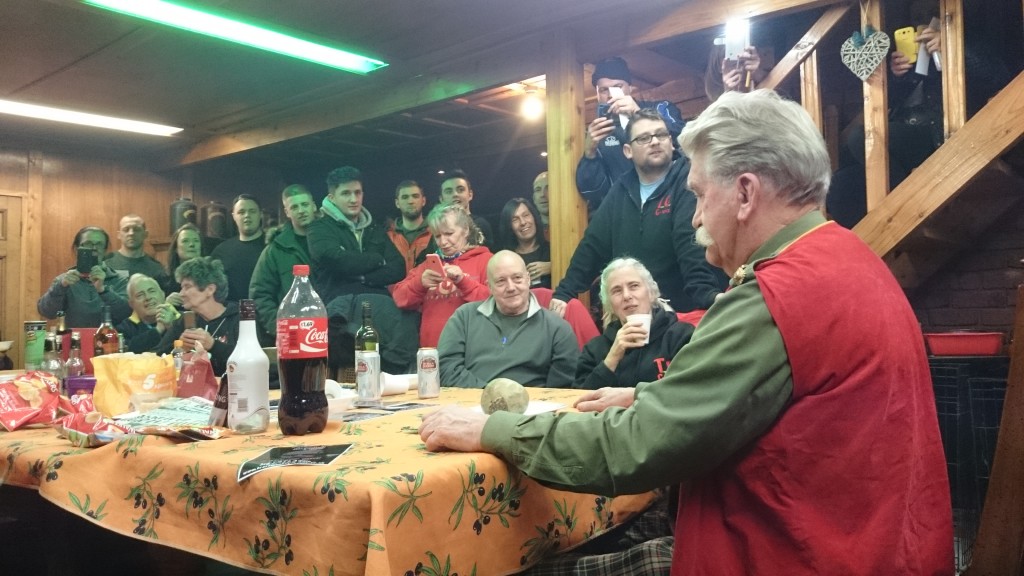 [Update: it turns out Haggis Hurling is a sport. Who knew?!]
As a final nod to the archaic and pointless ritual of "carb-loading", we consumed enough chocolate cheesecake to kill a man (through either blunt trauma or drowning).
It may be a nice concept, but carb-loading overlooks one very simple fact. When you eat a thing, you gain its power. Have you ever seen a bagel run a marathon? No. Yet all it takes is an afternoon of chicken chasing, pig racing or bull wrestling to realise that consuming virtually any animal will vastly supplement your own strength.
Plus, all that meat really helps weigh you down, when you're overtaking everybody.
3. Get a Good Night's Sleep
When the rum was drunk, and the meat and cake devoured (around 01:00), we finally retired to our quarters. A good night's sleep is essential to performing at one's peak. Exactly what defines 'good' varies from person to person.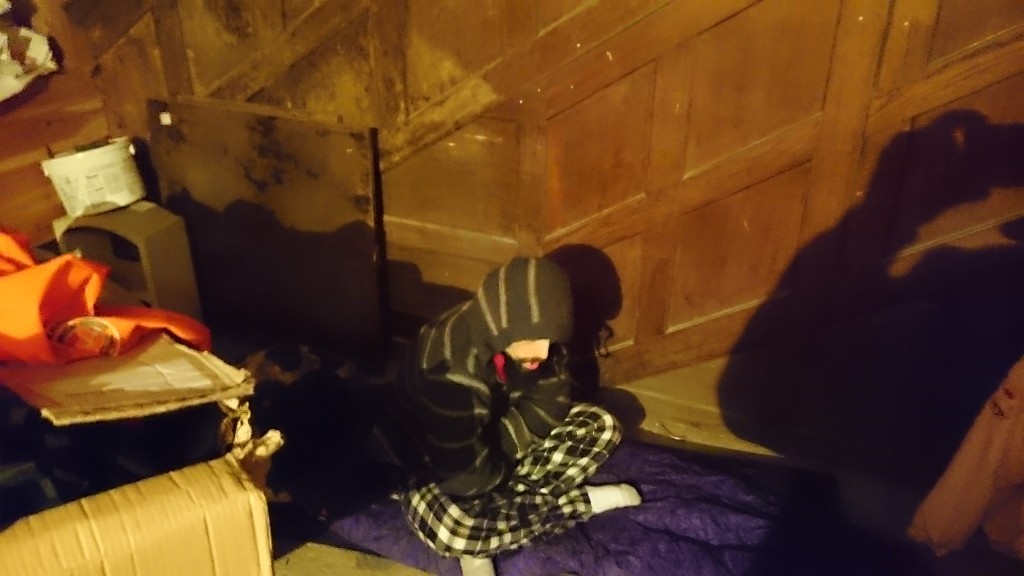 To a Guildsman, a good night's sleep is whatever best suits the forthcoming feat. That is why we chose to spend the night on the concrete floor of freezing outhouse. How else could the Ghost Squad rise, if not from literal death?
It gave us some solitude to talk of Guidly things: our voices rumbling and breath rising in misty wreathes around us. It was all very profound. Probably.
4. Honour Your Runes
The next morning, feeling about as far from mighty as we have ever felt, we poured coffee in and around our beards, munched on some bread and steeled our nerves. A slug of breakfast rum was followed by the donning of our ceremonial running garb and the etching of our RUNES OF POWER:
Eventually, we were ready for some Guild Squats.
They did not go well. But then, Guild Squats are not designed to go well. They are designed to be a challenge. A humbling challenge.
A quick "in case I die" text message later, and it was go time.
Late, as ever, we joined our fellows in the Front Squad: a place reserved for the elite runners, exceptional characters and, of course, The Guild. Then began the hardest obstacle race in the world.
It proved to be a relatively mild day, but the wind chill was extreme and around 25% of participants dropped out with hypothermia or sheer exhaustion.
Much of our responsibility as the Ghost Squad was, therefore, involved dragging people out of freezing mud and escorting them – carrying some of them – to the showers and changing barns.
By the way, this is what the changing barns look like after Tough Guy…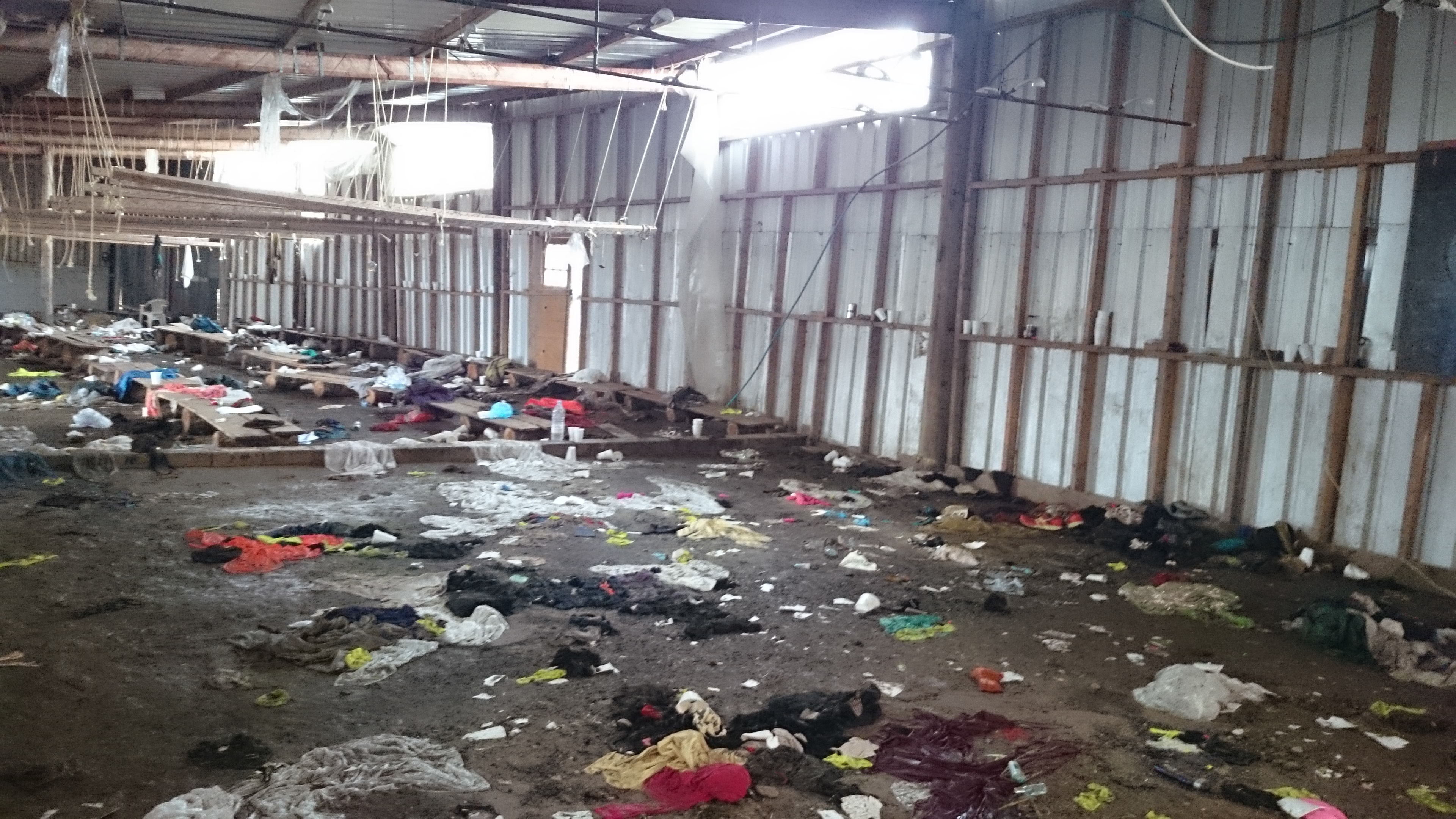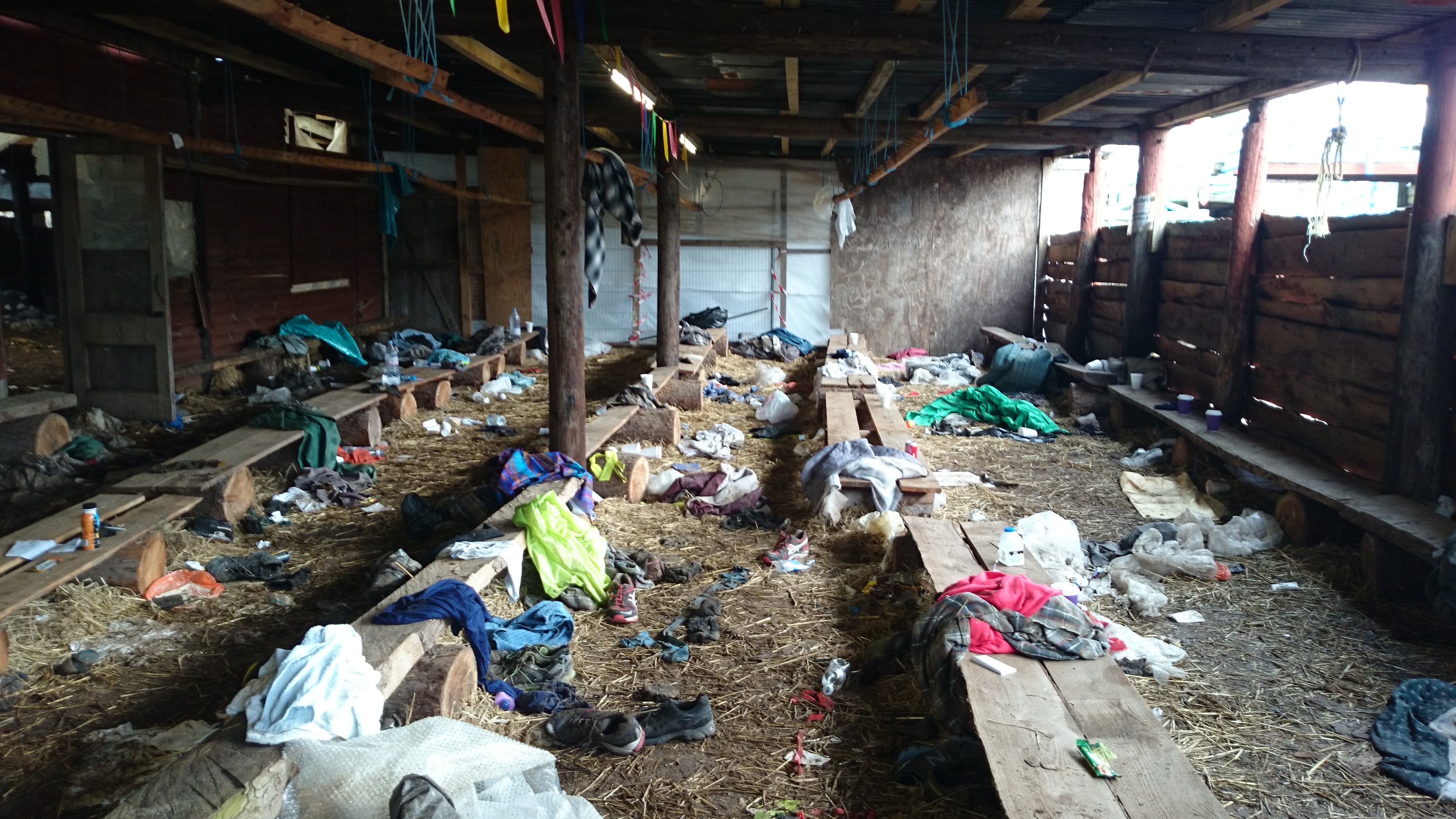 Once people get out of their freezing clothes, they never – ever – want to even see them again.
We did not take medals from Tough Guy 2015. We ran ourselves into the ground, but we didn't do the course as it was designed to be done. And one does not "sort of do" Tough Guy.
What I did come away with, however, was a lot of great memories, some inspiring conversations with incredible athletes, and something new that I am equally proud to wear: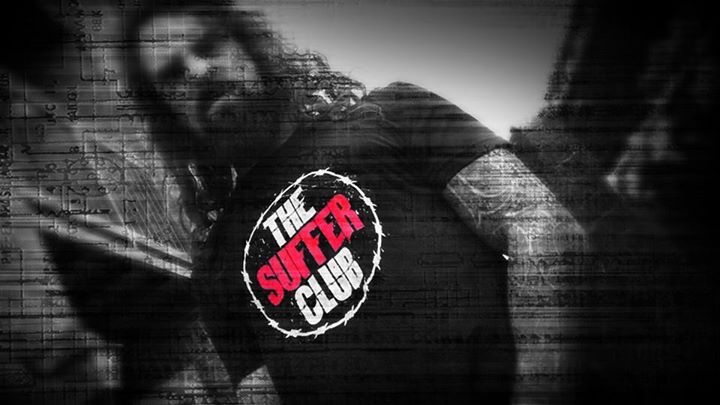 Keep your eyes peeled for the Rise of the Sufferfests documentary this year. It's gonna BLOW YOUR MINDZZZZZZ!
Until then: