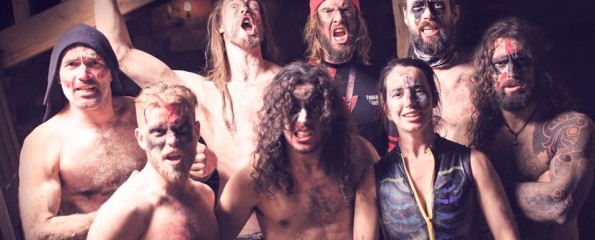 After 96 intense hours, the days leading up to and including Tough Guy 2016 have finally released me from their carnival of madness.
I don't have the words to describe them. I really don't. Possibly because I am physically and mentally exhausted, but possibly also because the descriptive potential of words is limited by the ability of the person using them. I don't possess the skill to use words in a poetic enough manner to do justice to all I experienced. So instead, here is…a list.
The Build Up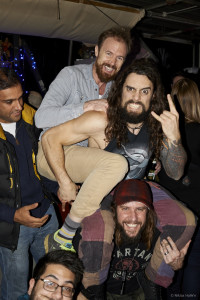 It all started on Thursday, when I went to see Outcryfire and Evil Scarecrow at the Underworld in Camden. They were both spectacular and I, to join in, got spectacularly drunk with my nearest and dearest friends, then lost all my valuable possessions on the train – leaving me broke and phone-less for the rest of the week.
The next day, with my head in pieces, I picked up Scott Keneally and Scott Carney – who had flown in from America for Tough Guy – and we went to Lucha Britannia.
Although I lost my crown of Lucha Chaos, I survived in decent enough health for the weekend ahead. When we eventually got home, we drank three kinds of whiskey and watched excerpts of Rise of the Sufferfests until the early hours of the morning.
The hangover of the next day didn't stop us powering our way down the M40 to Wolverhampton, even if I did drive the wrong way down the motorway for a solid 10 minutes or so. Once there, I assembled a mighty and powerful Ghost Squad: myself, Simon and Will of The Guild, Mark of Squire Stage Combat, Clive the Captain of Team Ram, Fran of Mud Is My Makeup, and Tony of Big Foot Challenge.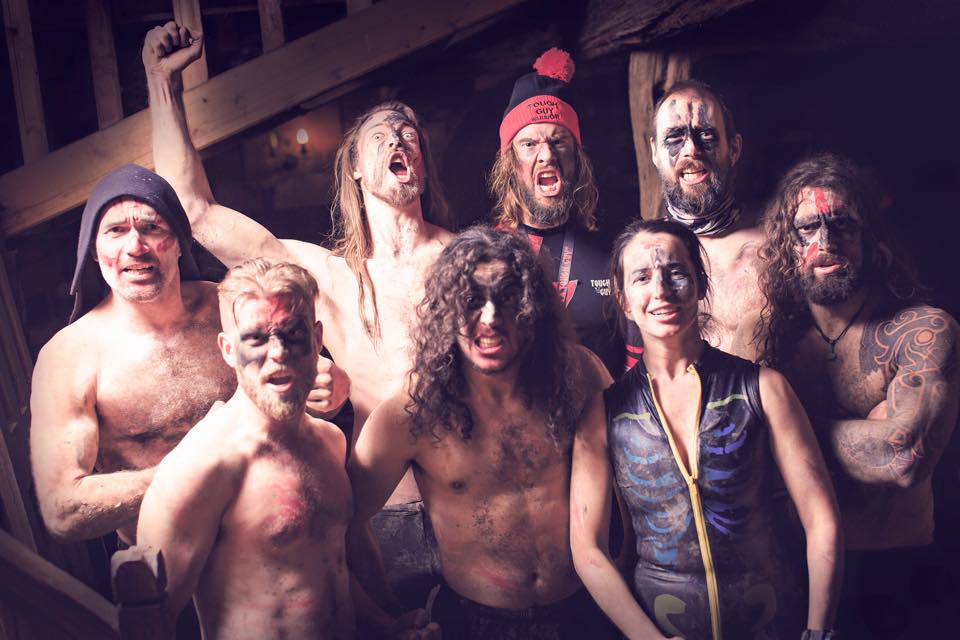 Tough Guy 2016
We spent that night doing what the Ghost Squad always does: getting horrifically rum drunk, leaping about the place and eventually passing out on the floor of the barn. The next day, we rose to take part in yet more interviews – and then it was time…for TOUGH GUY 2016!
We didn't run as much of the race this year we have done on previous occasions. I think it was because the day itself was quite mild, so there didn't seem to be any real benefit to being alongside the runners – because they simply didn't need our help to keep going. It seemed more helpful to smash our war drums, bellow and cavort to entertain them – so that's what we did.
The Aftermath
Many many hours later, I found myself in the Mount Hotel with James, the American Scotts and a huge team of Getting Tough runners from Germany, who come over for every Tough Guy race. Alas, my voice had almost completely gone by that point (my saliva was pinky orange with blood), so I shamefully backed out of the large and loud feasting hall, and dined in relative peace with James and the American Scotts.
Eventually, Scott K and James went to bed – leaving Scott C and me with a couple of lovely German chaps. We drank whiskey. All of it, as it happened. That's what happens when you start sharing drinks with Germans! We knew the dangers.
My fourth consecutive hangover was cured by a morning of coffee and Wim Hoff breathing tecniques with Scott C and James. We then returned to the farm for the absolute pleasure of watching Rise of the Sufferfests in its most complete form to date, with Mr. Mouse and others from the core of Tough Guy. This exciting and humbling experience was followed by some fun and games, leaping over pits of fire for James Appleton's camera.
Then, at last, it was time for the return journey – back to London, for another night of delicious whiskey before bidding farewell to the Scotts, and embarking on whatever the hell I had to do for the rest of the week.
While all of this was going on, the fund-raising for A Rum Run Awry finished – and we smashed our target, thanks to the sheer generosity of our friends and families.
There isn't enough room inside me for all the emotions…
As a final thought, I would like to share this wonderful video from Tough Guy 2016 by Joel from Always With A Smile. It is my favourite OCR video ever: