Another month of Lucha Britannia mayhem has come and gone – this time with none other than Juventud Guerrera on the show!
Sadly, I didn't get to work with him again, like at Wahaca. This time around, El Nordico Fuego found himself in yet another Lucha Chaos match – so he took to the sky, to see what he could crush.
Turned out he could crush quite a few things, but not quite enough to gain a victory. When there are that many other people in a one-fall match, it's more or less down to chance who comes out on top…
Oh, and I got a sneaky photo for Juventud – because obviously I did.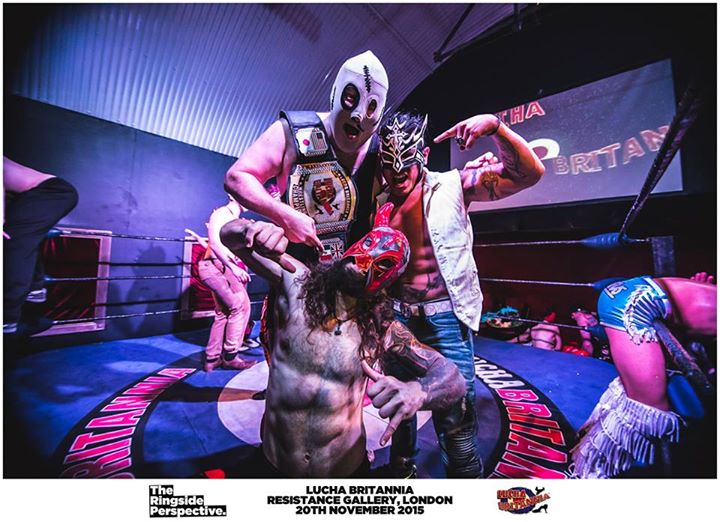 Al these photographs were taken by the miracle-lens that is The Ringside Perspective.